[ad_1]

The continually evolving pet industry keeps independent pet store owners and managers on their toes. In an effort to keep assortments fresh and offer innovative products, it's important that retailers stay abreast of what's new. With that in mind, Pet Product News (PPN) rounded up a list of five new pet brands that very well could disrupt the marketplace with fresh ideas and products:
Freely Pet in St. Louis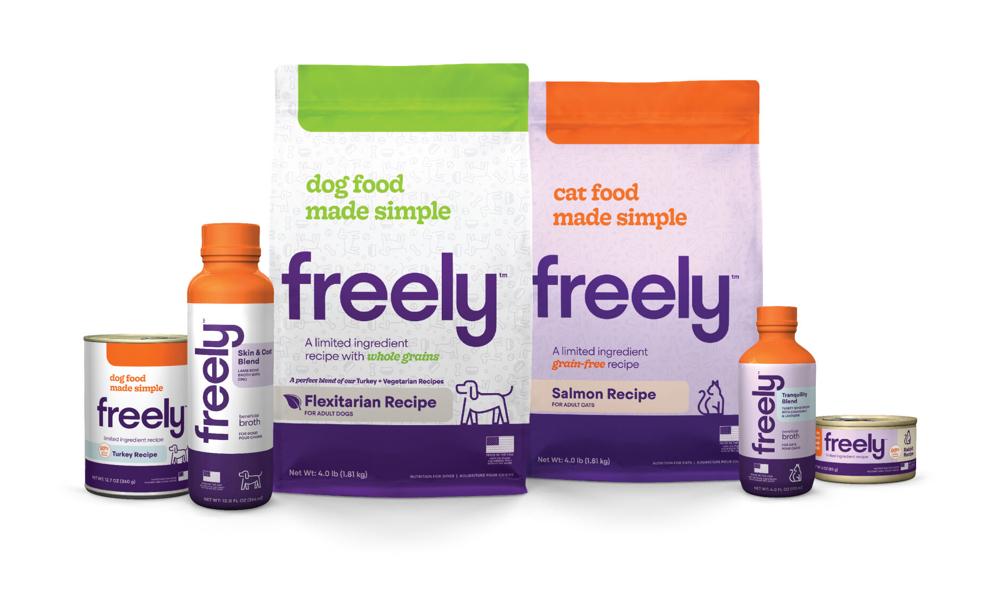 Freely Pet's goal is to make pet food simple, so that pet owners can feel good about their choices for their dogs or cats, said Stephanie Arnold, chief commercial officer for the company.
"Freely was founded with a vision to build a pet food brand that is an honest partner to the pet parent," Arnold explained. "The industry has grown so much, and along with that growth, it became extremely complicated for pet parents to navigate. The number of options, confusing claims, and ways to feed have left the pet parent largely unsupported and left to answer, 'What's best for my pet?'"
Freely offers a selection of natural, limited-ingredient pet foods for dogs and cats. The company's assortment includes dry and wet recipes as well as beneficial bone broth toppers in a range of protein options, from vegetarian and flexitarian to meat and fish.
"Pet parents are continuing to seek simplicity in recipes and ingredients, but with a higher focus on single-source protein and meat as the first ingredient," Arnold said. "We're also seeing a trend toward the thoughtful protein philosophies of limited-ingredient diets, both with and without grains, because consumers are realizing that allergies are not always linked to the grain portion of their pet foods."
The company is paying close attention to the millennial market, which is currently the largest group of pet owners. As a new brand in the pet food space, Arnold said the company's marketing focus is on helping millennial pet owners see and trust that pet food does not have to be complicated. That has included leveraging paid social and influencer marketing as effective ways to build brand awareness.
"We bring that same experience to life at retail as well, supporting retailers in helping pet parents select their food by making the Freely Nutrition Center available to both pet parents and store associates alike," Arnold said. "A store associate or a pet parent can live chat us directly from the store at freelypet.com and receive one-to-one guidance in real-time along with tailored product recommendations."
Kradle in Minneapolis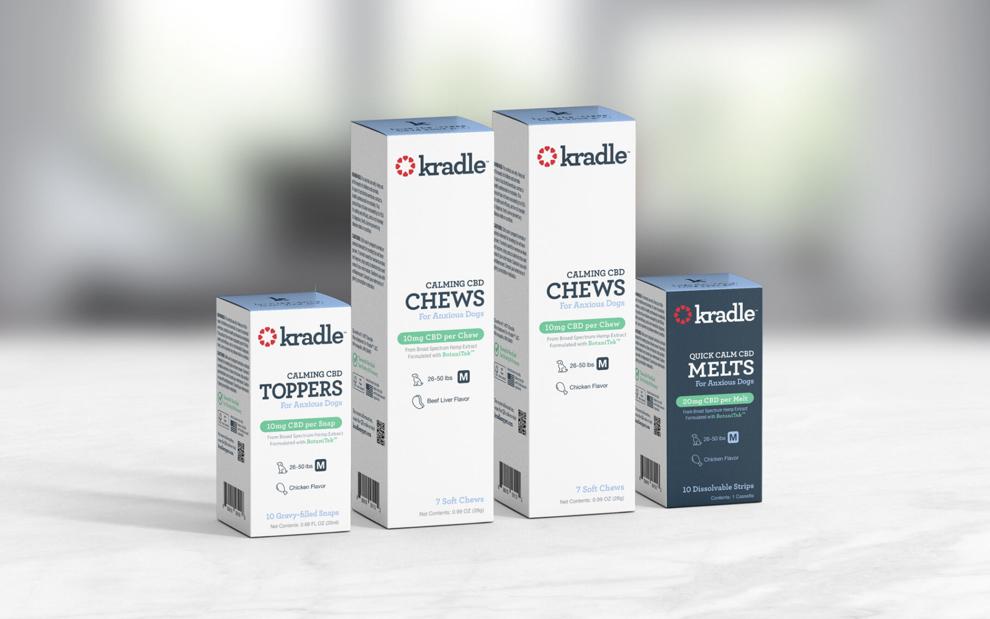 Kradle makes cannabidiol (CBD) products focused specifically on stress reduction for dogs. According to Lee Mayberry, chief quality and regulatory officer, Kradle is not trying to be "everything for everyone," but instead intends to show consumers that the company has a better understanding of and solution for dog anxiousness than others in the CBD category.
"We know that every dog is different and has varying needs," Mayberry said. "While some CBD brands offer a single delivery method, Kradle offers three innovative options to help pet parents feel prepared for the range of stressful situations their dogs may encounter."
This includes Toppers, which were awarded a 2020 Pet Product News Editors' Choice Award, Chews and Melts.
"We developed Kradle to be as easy and convenient for pet parents to use as possible," Mayberry said. "All three Kradle products feature a patent-pending BotaniTek formulation, our 'special sauce,' which combines CBD-rich, broad-spectrum hemp distillate with additional premium ingredients to naturally calm dogs from the inside out. Each product is also formulated for everyday use, so pet parents can head off the stress and anxiousness before it begins. To top it off, Kradle completely takes out the guesswork from pet parents' lives with precise dosing by dog weight."
McLovin's Pet Food in Chino, Calif.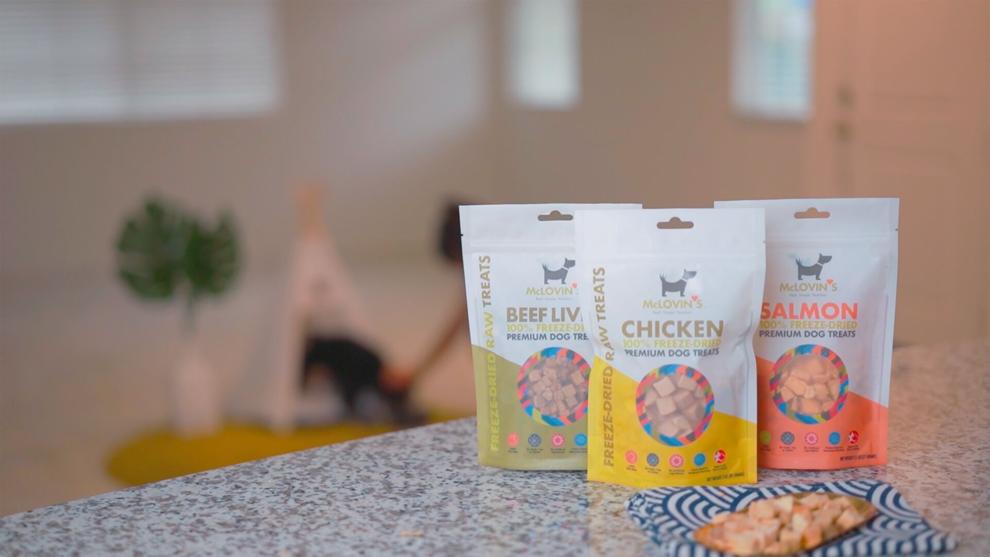 McLovin's Pet Food is committed to helping pet owners make responsible food choices for their pets. According to Mike Knell, national sales manager for the company, McLovin's is passionate about making a change in the pet industry using innovation and transparency to build trust.
"We come to this industry first and foremost as pet parents," he said. "There are too many products out there, and it's hard to tell the difference between brands, recipes and ingredients. It's overwhelming for people when they first get their pet. After a lot of research, we're convinced that the nutrition, flavor and convenience of freeze-dried products cannot be beaten in the market."
Knell said that the name "McLovin" is meant to capture the big hearts of pet parents—who truly care about taking responsibility for their pets' lives.
"The unique thing about McLovin's is how our product is manufactured," he continued. "Every bag will have the same size quality treat, and, in every bag, we will make sure you don't have broken pieces or dust."
The company currently has a line of premium, freeze-dried raw treats in Salmon, Chicken and Beef Liver flavors. McLovin's Premium Dog Superfood will be coming to market soon.
Hofseth BioCare Brilliant Salmon Oil in Chicago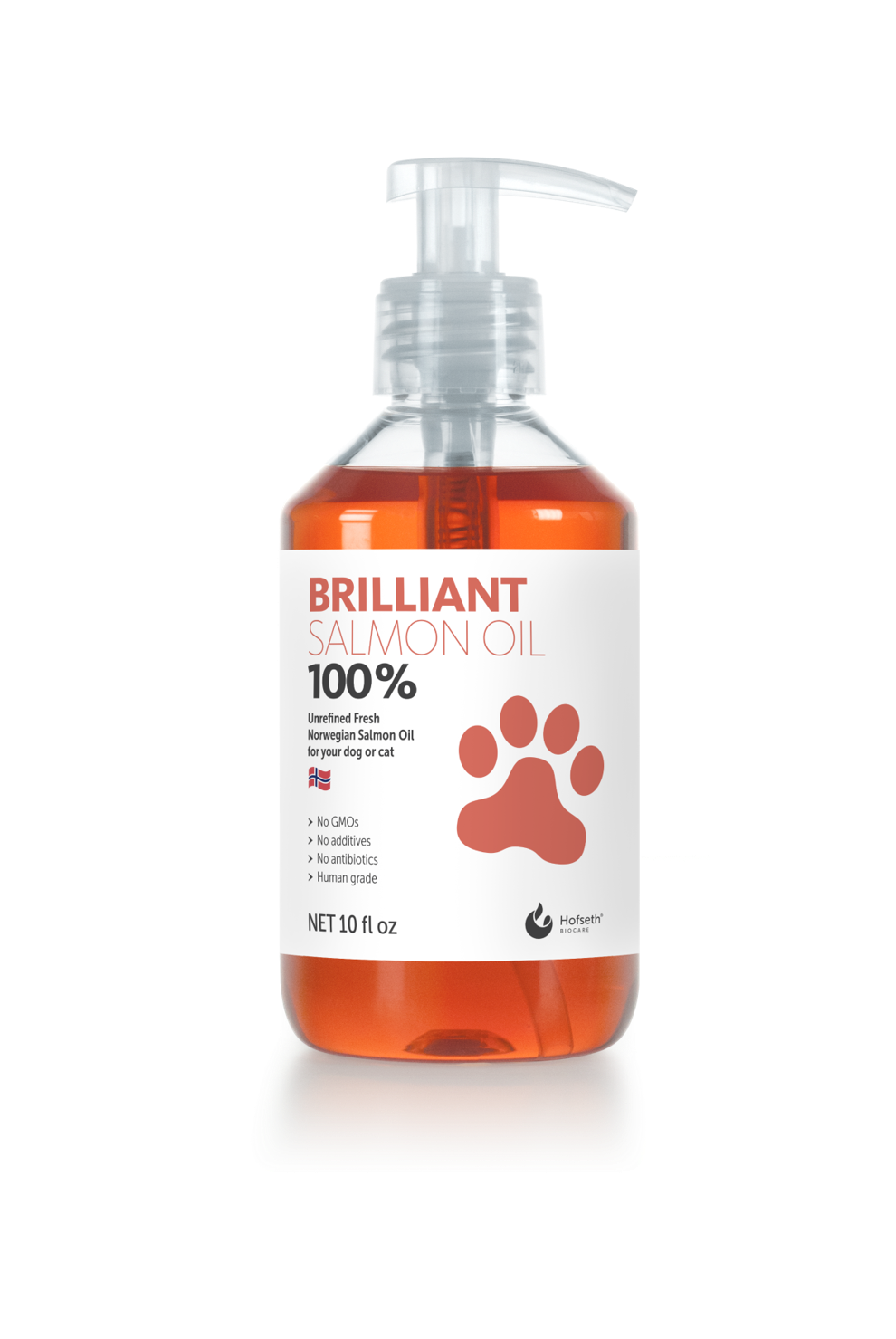 As more pet owners begin to recognize the benefits of supplements, fish oils are gaining traction. Rob Johnson, vice president of sales, North America, for Hofseth BioCare Brilliant Salmon Oil, said the company is disrupting this category by offering retailers great pricing on the highest-quality Norwegian salmon oil products and supplements. As a result, retailers can make great margins without the hassle of competing with big-box stores and online retail, he added.
"In addition, the visual look of the Brilliant Salmon Oil product [which is produced in Norway, with U.S. headquarters in Chicago], is one of the key elements of disrupting the supplement and fish oil category," he continued. "Being a fresh, new product with nothing to hide and being fully transparent is a benefit to the independent pet stores and their customers that expect and deserve full transparency."
Since the product was launched in April 2020, Johnson said, the company has remained exclusively dedicated to serving independent retailers in the U.S. and Canada. In taking it slow and steady and working closely with stores, Johnson said they've learned that the following things attract retailers to the brand: transparency, the fact that the product is single ingredient and human grade, and great margins/repeat turns at the register—areas that will be a continued focus.
The company has big plans for the future, as well.
"Going forward, our mission is to explore the medical and pharmaceutical potential in the compounds found in our products, derived from an innovative hydrolysis technology," Johnson said. "In the years to come, we are confident—and research from some of the world-leading universities and hospitals indicates—that our technology could become the basis of tomorrow's medicine for both pets and people. Soon we will launch Brilliant Hip & Joint and Brilliant Teeth & Gums, which will further be targeting to improve the health of pets. These products and ingredients will bring focus on anti-inflammatory and antioxidant properties which our pets will benefit from immensely."
SquarePet in Austin, Texas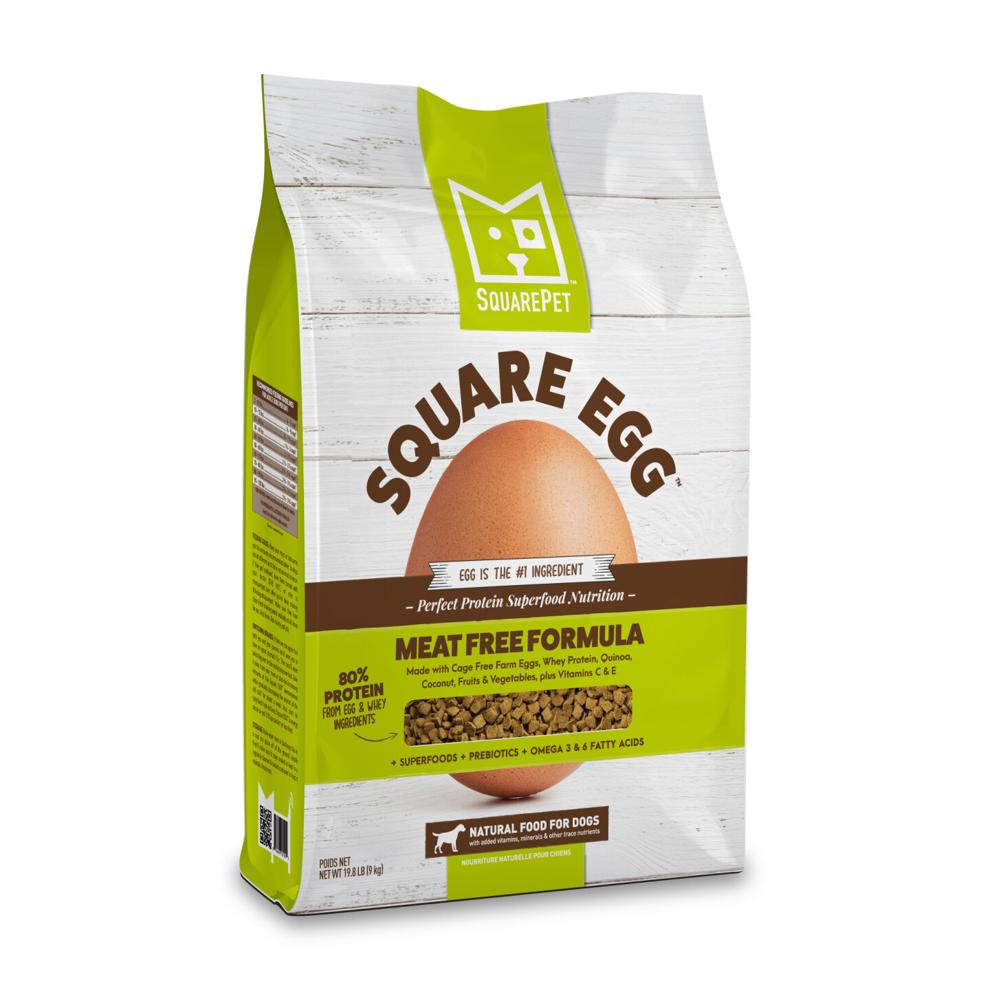 SquarePet is a family-owned pet nutrition company started by Peter, Travis and Tyler Atkins—a father and his two sons, respectively. Peter Atkins was the co-founder and co-owner of Natura Pet Products, which exited the market in 2010. According to Tyler Atkins, SquarePet is a culmination of his father's many years of industry-pioneering experience—as well as his and his brother's experience "growing up in the industry," which includes Travis becoming a veterinarian.
The SquarePet VFS (Veterinarian Formulated Solution) lineup features Skin & Digestive Support, Low Fat Formula, Low Phosphorous Formula, Active Joints and Ideal Digestion.
"All VFS diets, just like veterinary prescription diets, are supportive in nature and not intended to cure, treat or mitigate disease," Atkins explained. "VFS diets contain high-quality food ingredients, which are combined in a way to achieve narrow macro- or micro-nutrient targets or provide other features that can be beneficial to the health of dogs."
SquarePet also offers Squarely Natural Canine, limited-ingredient options for food-sensitive diets; Square Egg, a meat-free food centered around eggs and whey; and SquarePet Turkey & Chicken Formula, a high-meat, low-carb option available for both dogs and cats.
"SquarePet was launched not as a pet food company, but as a pet nutrition company," Atkins said. "It is our goal to increase awareness and educate consumers on the ingredients and actual nutrition they provide to their animals. We must begin this education one bag at a time and to one customer at a time. Inferior food over a lifetime can lead to increased vet bills due to poor health derived from a deficient diet. Just like us 'hoomans,' our furry friends can live a longer, healthier, happier life with the proper nutrition, and it is our goal to make sure that happens." 
[ad_2]

Source link