[ad_1]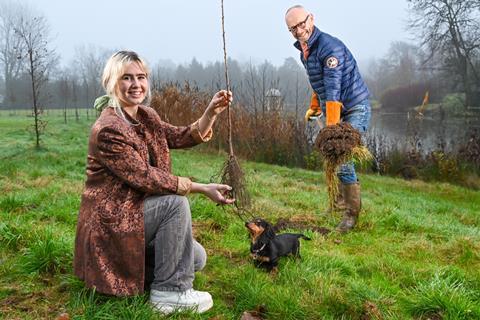 Inspired Pet Nutrition claims to have become the UK's first carbon negative petfood manufacturer.
The supplier has been accredited by Carbon Footprint as being carbon negative, which it achieved by working with them to calculate its production emissions and then investing more than that amount in projects such as tree planting in the UK and wind farms and solar panels overseas.
"Lots of companies are now promising to address climate change in the coming years, which is good to see – but we didn't want to set a distant future pledge for something that could be done today," said its CEO Richard Page.
The brand said it now wants to become the most sustainable petfood manufacturer in the country.
It has created a plan called A Positive Pawprint, which sets out a host of goals, including switching its dogfood into 100% recyclable packaging in 2021, providing one million meals for pets in shelters and planting a tree for each of its near-300 employees.
It has also pledged to ensure any plastic packaging used is made up of at least 30% recycled material, and to annually increase the proportion of energy it uses from renewable sources.
[ad_2]

Source link