[ad_1]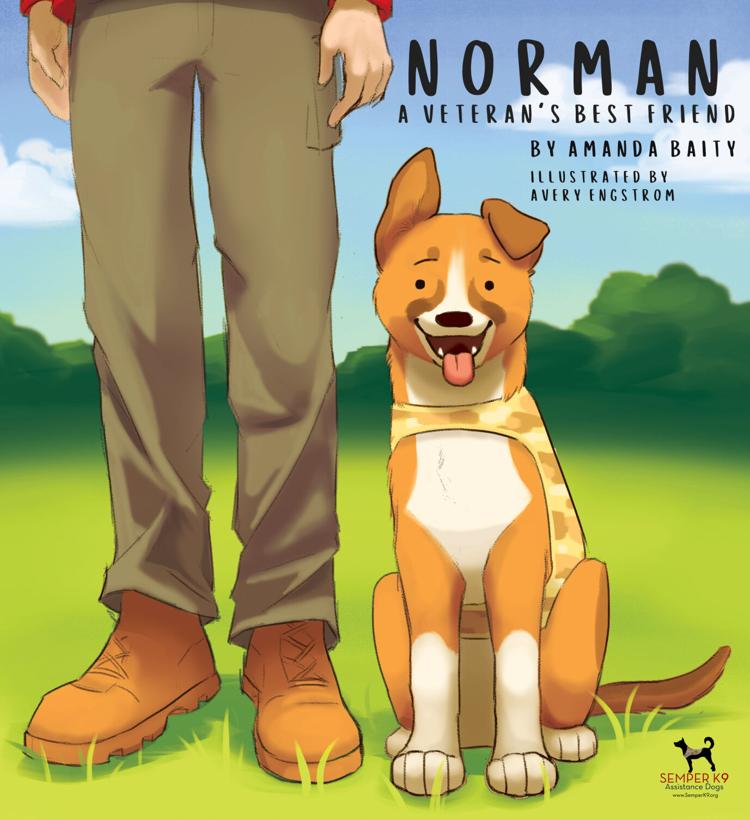 Quantico, VA- Mental health challenges in the military community has been in the spotlight over the last decade. While many awareness campaigns have successfully launched, the need for support services and solutions are still on the rise. Local military spouse and nonprofit co-founder Amanda Baity hopes to educate children and their parents about this in her new book, "Norman: A Veteran's Best Friend."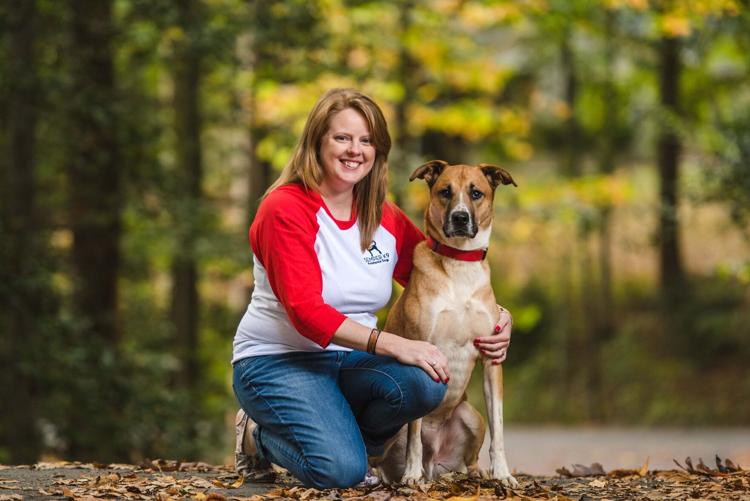 Baity and her husband founded the award-winning and nationally recognized veteran service organization Semper K9 Assistance Dogs in 2014. Being a leader in the service dog industry for veterans, Semper K9 has taken on a role as a support service for mental health needs by providing custom-trained service dogs to wounded service members at no cost to them. Norman, the star of Baity's book, was the first dog to enter Semper K9's program.
"By telling Norman's story, we can explain invisible wounds of war to children while also educating their parents," said Baity. "Families who struggle with mental health challenges due to military service like my own will hopefully find this book as an easy way to approach the topic."
Baity wrote the book, which follows Norman's life starting as a rescue puppy, on his journey to become a service dog. The book is beautifully illustrated by award-winning artist and former military child Avery Engstrom. Norman is the middle name of Baity's high school mentor and MCJROTC instructor MSgt James N. Cunningham, Jr. Cunningham passed away unexpectedly in 2014 when the Baitys founded Semper K9.
Baity also hopes this uplifting story about Norman will teach proper service dog etiquette and identify that not all disabilities are visible. "When in public, there are so many adults and children who try to distract a service dog by whistling or making other noises. Distracting a service dog is not only illegal in many states but very dangerous for the handler," said Baity.
Baity knows how hard life as a caretaker of a combat veteran with mental health challenges can be. Her husband is a Marine Corps Operation Enduring Freedom (OEF) and Operation Iraqi Freedom (OIF) combat veteran with three tours to Iraq and one to Afghanistan. His military occupational specialty (MOS) was military working dog handler.
"This book is a quick introduction to service dogs and how they can help people with disabilities and, in our case, veterans specifically," said Baity. "Norman: A Veteran's Best Friend" is currently available for purchase, with all sales going directly to Semper K9's mission. Baity hopes to fund an entire service dog team, which typically costs the nonprofit $20,000, with her first book's sales.
To order your copy, visit www.BaitysBooks.com. Donation requests for military families, military medical facilities, and nonprofits that assist military families & veterans are available. Information about Norman and his namesake can be found at www.SemperK9.org/dogs/Norman.
[ad_2]

Source link